(Hong Kong, 4 January, 2021) – Equities First Holdings ("EquitiesFirst"), the global leader in asset-backed financing, has appointed Didier Zheng as Managing Director of the firm's Beijing office. The announcement demonstrates the firm's long-term commitment to the fast-growing Asian region, with the China market being one of the key priorities.
In his new role, Didier will be a part of the team driving origination strategies and exploring business opportunities for EquitiesFirst in Greater China. He will be based in Beijing, joining the Asia leadership team and reporting to Gordon Crosbie-Walsh, Chief Executive Officer, Asia.
Gordon Crosbie-Walsh said today, "Our innovative 'Progressive Capital' solution offers diversification within the traditional credit space. China is one of our strategic priorities in Asia and we are committed to pursuing long-term financing partnerships. We are delighted to welcome Didier to our Greater China team: his appointment confirms our commitment to China and delivering our experience and expertise to serve institutional and independent partners."
Prior to joining EquitiesFirst, Didier was Chief Executive Officer at Dots Institutional Investors, an institutional investment organisation managing more than US$30 billion in assets. He also served as Deputy General Manager, Investor Relations and Executive Director, Fixed Income at Fosun International. Previously, he worked at international financial institutions including Shenyin & Wanguo Securities, BNP Paribas and Société Générale. Didier started his career as a diplomat at the Chinese Ministry of Foreign Affairs.
Didier Zheng said, "I am excited to help drive EquitiesFirst's ambitions for Greater China and introduce our unique financing solutions to partners. We have seen increasing demand from domestic investors for growth and expansion, presenting tremendous opportunities for our firm. Through providing efficient capital that overcomes the limitations of traditional financing, EquitiesFirst is able to serve Chinese partners and deliver liquidity solutions that are vital, transformative and will move them ahead."
***
*EquitiesFirst is the trademark of Equities First Holdings, LLC, and is used globally by it and its affiliated companies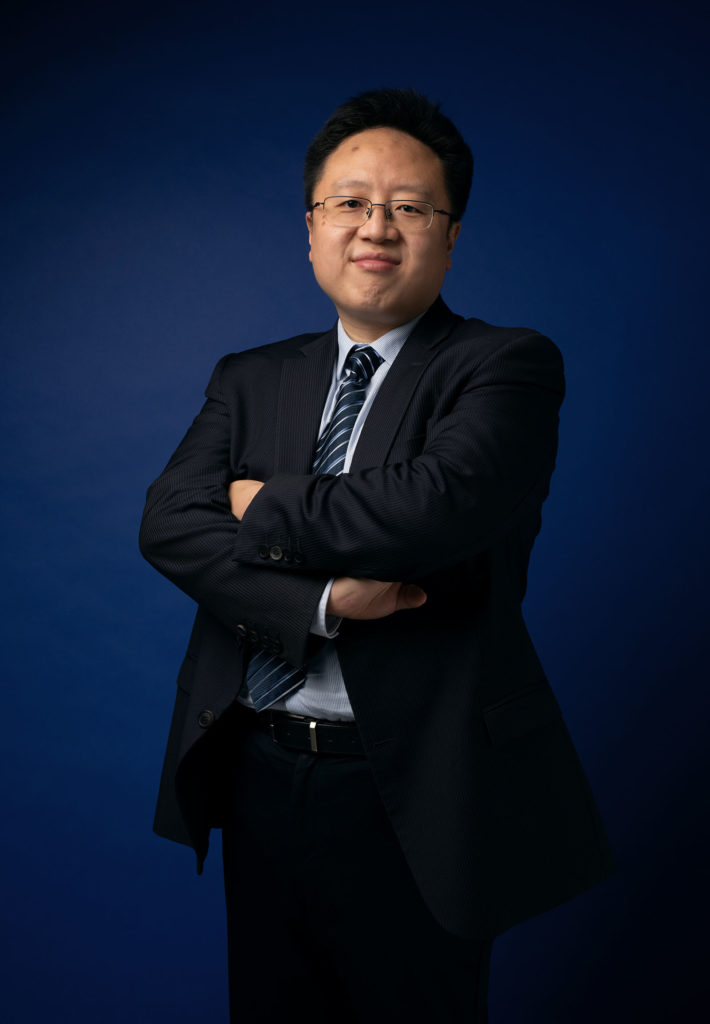 Media Enquiries:
Juliana Ng, EquitiesFirstTM
+852-3958-4512 | jng@equitiesfirst.com
Charles Lankester, Ruder Finn
+852-2201-6435 | lankesterc@ruderfinnasia.com
About EquitiesFirstTM
Founded in 2002, EquitiesFirst is a global investor specializing in long-term asset-backed financing. EquitiesFirst's approach overcomes traditional limitations and redefines the financing experience through providing efficient access to capital for listed companies, entrepreneurs and investors against publicly traded securities. The total value of loans transacted stands at US$2.5 billion as of 1 December 2020.
Headquartered in Indianapolis, USA, EquitiesFirst maintains an international footprint of twelve offices in eight countries, including the United States, United Kingdom, Spain, China, South Korea, Thailand, Singapore and Australia. EquitiesFirst is appropriately licensed and/or registered in all jurisdictions.
EquitiesFirst is the pioneer of Progressive Capital – a partnership approach to investment, rooted in respect, mutual interest and understanding. EquitiesFirst delivers liquidity solutions that are vital, transformative and move partners forward.
For more information, please visit www.equitiesfirst.com.
Disclaimer
Equities First Holdings Hong Kong Limited holds a Hong Kong Securities and Futures Commission Type 1 License and Hong Kong Money Lenders License.
This document is prepared by Equities First Holdings Hong Kong Limited and has not been reviewed by the Hong Kong Securities and Futures Commission. The foregoing is intended solely for qualified, professional investors, as may be required by law, and is not intended for, and should not be used by, persons who do not meet the relevant requirements. Information provided herein is for informational purposes only and does not constitute an offer to sell (or solicitation of an offer to purchase) the securities or investments referenced herein, or provide any particular advisory services ("Offer"). Any Offer shall only be made through the relevant offering or other documentation which sets forth its material terms and conditions. The foregoing does not provide or purport to provide investment advice and has been prepared by the Company based on or derived from sources the Company reasonably believes to be reliable. The Company has not independently examined or verified the information provided herein and no representation is made that it is accurate or complete. Opinions and information herein are subject to change without notice.
©2020 Equities First Holdings Hong Kong Limited. All rights reserved